Wind – Scottish marine survey and coastal consultancy launches new US subsidiary – Renewable Energy Magazine, at the heart of clean energy journalism
Wind – Scottish marine survey and coastal consultancy launches new US subsidiary – Renewable Energy Magazine, at the heart of clean energy journalism
wind
Scottish marine survey and coastal consultancy launches new US subsidiary
Partrac Ltd has announced the launch of its US subsidiary, Partrac GeoMarine, Inc, to coincide with the Offshore Technology Conference (OTC) 2018 to be held in Houston from April 30 – May 3.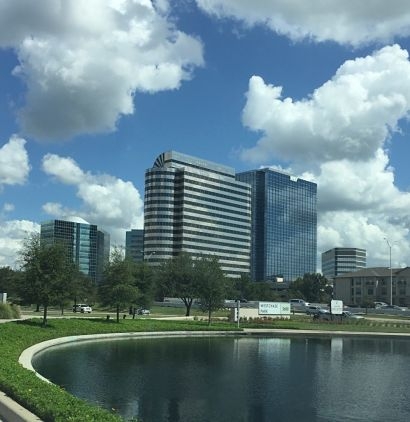 The new offices of Partrac Geomarine in Houston, Texas
Partrac GeoMarine Inc. is based in Houston, Texas, and offers the full range of services and products already offered by its parent company in Europe. These include high quality services and consultancy for complex engineering and environmental projects in challenging marine environments around the world. Alongside conventional offshore energy (oil & gas, decommissioning), dredging and coastal engineering, it is involved in offshore renewables – wind, wave and tidal energy.
"Houston is the ideal US hub for Partrac GeoMarine" said Partrac Co-Founder Sam Athey. "We wanted a city with a highly skilled workforce that reflects the wide range of market sectors that Partrac operates in and is within easy reach of both the Gulf and East coasts of the United States. We see these as having the biggest growth potential for our services and products. Partrac has a number of unique technologies that we want to bring to the US to help solve some of the problems and answer some of the questions. For example, our unique sediment tracing and benthic flume technologies have been used around the world to help with issues as diverse as scour around offshore monopiles, freespanning of pipes and cables, and tracking the fate of dredged sediments."
Mr Athey added that the company's experience over the last 15 years working on windfarm installations in European waters, including the world's first floating windfarm, puts the company in a great position to assist the growing offshore renewables market in the US.
Image: The new Partrac Geomarine offices in Houston, Texas
For additional information:
https://www.renewableenergymagazine.com/wind/scottish-marine-survey-and-coastal-consultancy-launches-20180418
On – 18 Apr, 2018 By Robin Whitlock